View the Curta in 3D / Stereo
---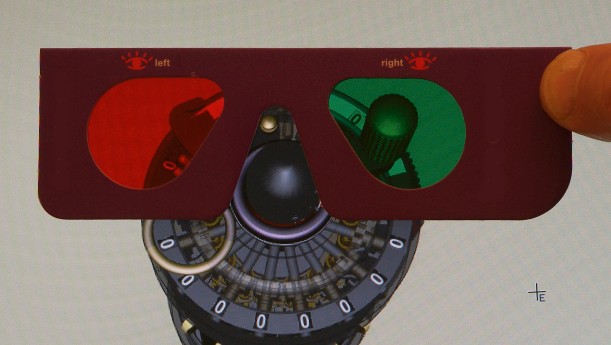 The BS Contact VRML/X3D viewer can show the Worlds in 3D / Stereo
Several Stereo hardware solutions are supported.
This description is for Red/Green glasses.
---
The Red Green glasses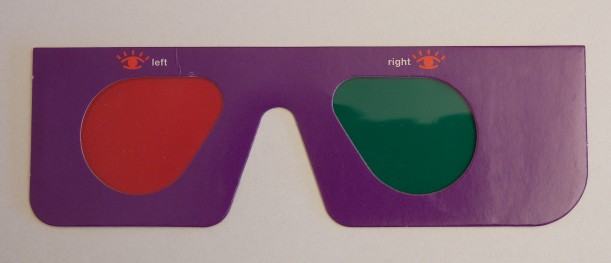 Cheap and nasty red/green glasses are perfectly suitable.
Note that the BS Contact Stereo setting calls for Red/Blue glasses.
Red/Green work quit acceptable.
---
Setting the Stereo mode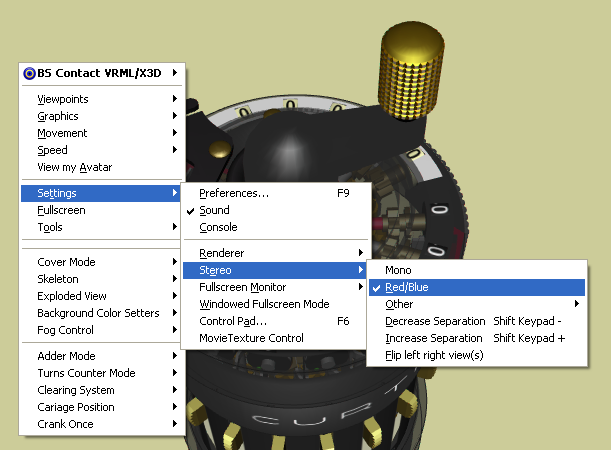 Right Click in the viewer window to open the menu
Select Settings
Select Stereo
Check Red/Blue
Keep pressing Shift-Keypad - or Shift-Keypad + to adjust the separation
You can flip the left right views in the menu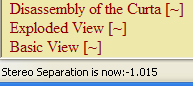 The current separation distance is displayed in the status bar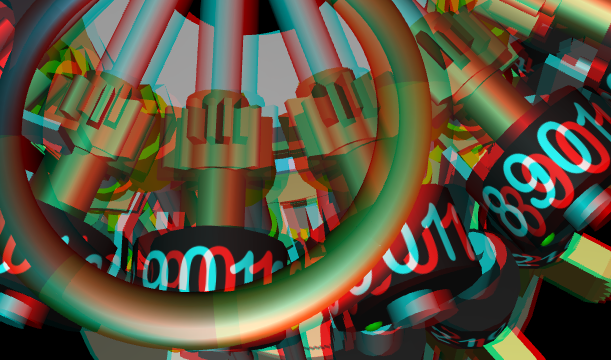 This is what it should look like
Put on the Red/Green glasses (green for the right eye) and enjoy
---
Tips
The 3D / Stereo effects is best viewed when you set the background to black.
You can use the following shortcut keys to adjust the separation distance while viewing the Curta.
Shift Keypad - decrease separation
Shift Keypad + increase separation
---
---