Basic View
---
You can better study the working of the Curta if you leave some parts out.

To strip your Curta: type X1.
To dress up your Curta: type X0.

Even when parts are completely removed they still function.

You can clear the results, turns counter and entries with the keyboard.
Do not forget to first expand the clearing lever (type CX).

Note: Don't wait too long between the keys!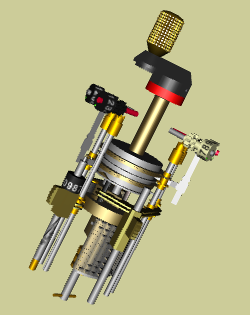 ---

---