Introduction
---
YACS Yet Another Curta Simulator is a VRML (Virtual Reality Modeling Language) Simulation of the amazing Curta mechanical calculator.

After Installation of the Viewer you can examine the Curta and subassemblies by clicking on the images below.

Scroll down this page for more information or first take a look at YACS on YouTube
---
The recommended VRML viewer from Bitmanagement ONLY works with Internet Explorer, or Google Chrome in IE Mode
Your best bet is to view YACS on a Windows PC and use Interner Explorerer.
---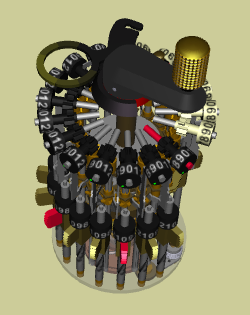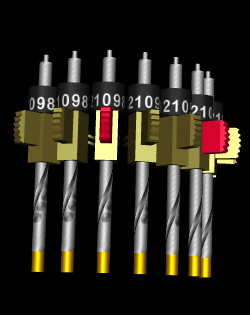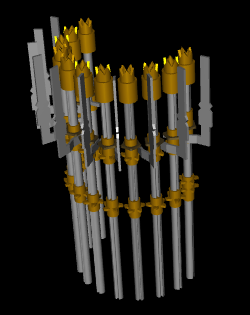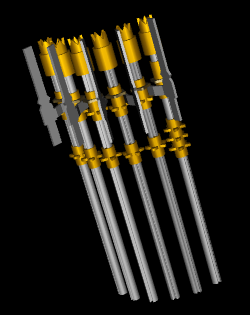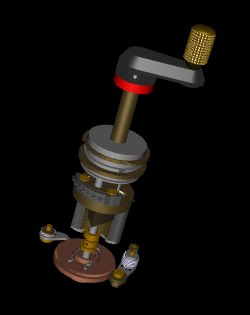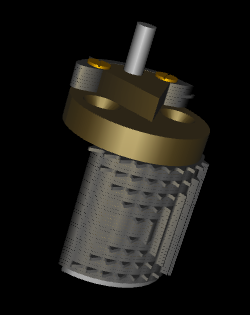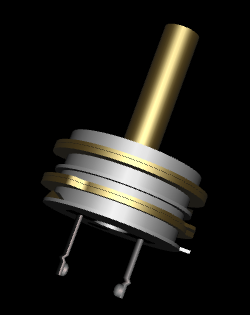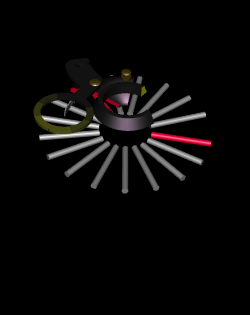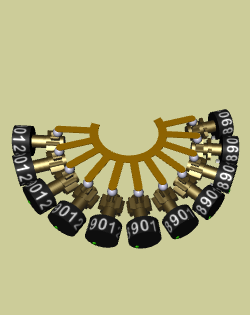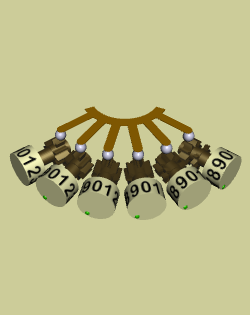 YACS Yet Another Curta Simulator is a VRML (Virtual Reality Modeling Language) Simulation of the amazing Curta mechanical calculator.

You can use it to explore the operating principle of the Curta, zoom in on every part and perform actual calculations.

To view the model you need a VRML viewer: a plug-in for your operating system that allows you to view the Curta, and other VRML worlds.
Installing the recommended browser is free and automatic. I does not expire, but a little logo floats trough the scene. Just ignore it. It helps if you imagine that its a flying saucer with aliens looking at the amazing Curta too!
Click on Installation of the Viewer here or in the main menu.
---

---